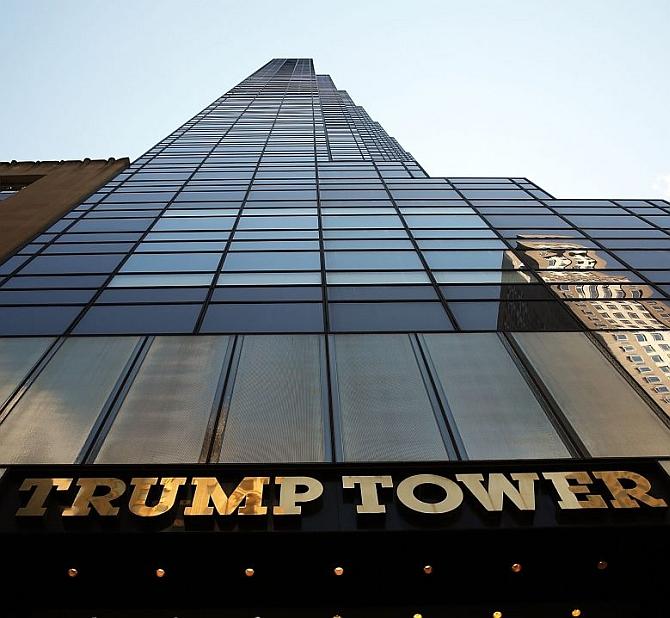 If one searches for Trump Tower on Google Maps, they will not find that exact name there. Instead, they will find "Dump Tower," WPIX-TV reported.
A cyber vandal defaced the tower on Google Maps with a little humor. Users began noticing the Fifth Avenue building's name change on the mapping service on Saturday. It's unclear when the switch occurred, but people on Twitter began tweeting about the new "brand identity" about 2 pm, it said.
It is unclear if the 70-year-old real estate mogul knows about the edits to his Trump Organization and transition team headquarters. He has not addressed it on Twitter.
The culprit also transliterated the skyscraper's title in Russian Cyrillic at another angle, possibly alluding to the Republican's alleged ties to Russia during the campaign trail.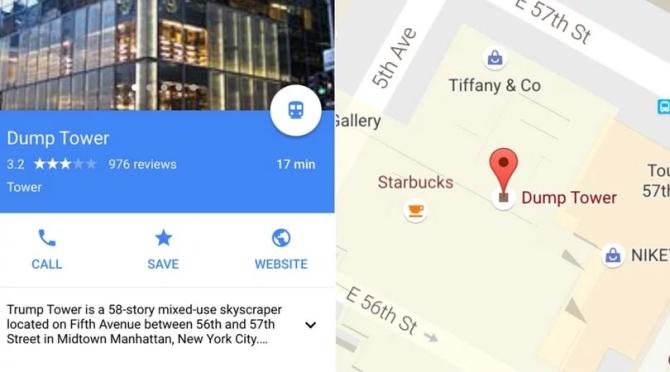 Google could not be immediately reached for comment, the report said.
The web conglomerate allows users to edit roads, businesses and other landmarks in their Map Maker service, but all changes are ideally reviewed and approved by moderators, according to a Google Maps FAQ.
The crowdsourced tool has often led to prank edits, such as renaming the White House to "Edward Snow Den" or painting a new park in the shape of an Android robot urinating on the Apple logo.
[Source:-Rediff]