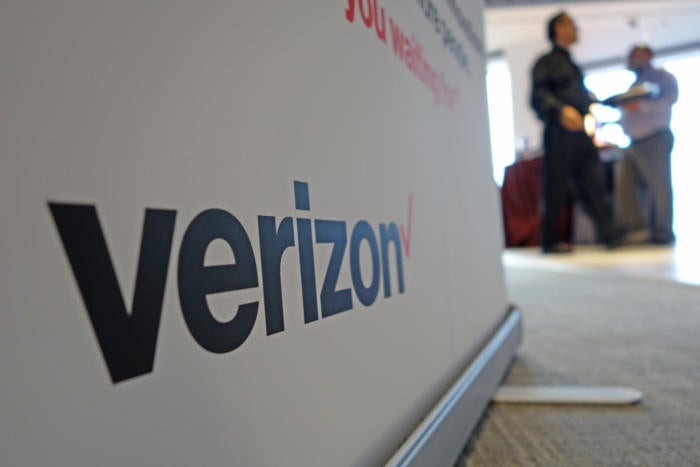 Anyone who has bought an Android phone through a carrier knows what a frustrating experience it can be. Aside from the lock-in due to a multi-year contract, carrier-specific phones are loaded with all sorts of apps and services that we don't want and, in many cases, can't get rid of. And now Verizon is looking to add another.
According to TechCrunch (which is owned by Verizon), Big Red has partnered with Android app maker Evie to bring a new search-based launcher to the carrier's versions of Android phones. Like the highly rated Evie Launcher already for sale in the Play Store, AppFlash (as it is called) will "help users find content and services across different apps — and Evie is working with Verizon to make this the default experience on customers' Android devices, popping up whenever they swipe to the left of their home screen," according to the report.
However, where Evie Launcher requires a swipe-up to get to its search field, AppFlash will be accessed via a right-swipe to get to the left of the home screen, occupying the space where Google Now resides on stock phones. Evie CEO David Zhao said AppFlash is the Verizon-branded version of a new Evie product called Sidescreen, which could eventually be offered by other mobile carriers.
The search bar works much like you would expect, gathering results about restaurants, movies, songs, and apps from your phone and the web as you type. Presumably there will be a way to turn off the feature, but that remains to be seen. TechCrunch says the new launcher will be rolling out across Verizon Android devices in the coming weeks.
Search Impact: No one's asking for yet another way to search on our phones. We already have the Google widget, search app, Chrome, and Gboard, so Verizon's interest here probably isn't in providing a better experience for its customers. You need look no further than the AppFlash Privacy Policy on Verizon's website to get the truth: "We collect information about your device and your use of the AppFlash services … (including) your mobile number, device identifiers, device type and operating system, and information about the AppFlash features and services you use and your interactions with them." And if that's not enough, it will also mine data "about the list of apps you have on your device." Thankfully, it also says that user will be able to "control whether AppFlash collects location and contact information about your device using settings available on your device."
This story, "Verizon to begin installing a new piece of search-based bloatware on Android phones" was originally published by Greenbot.
source"pcworld"