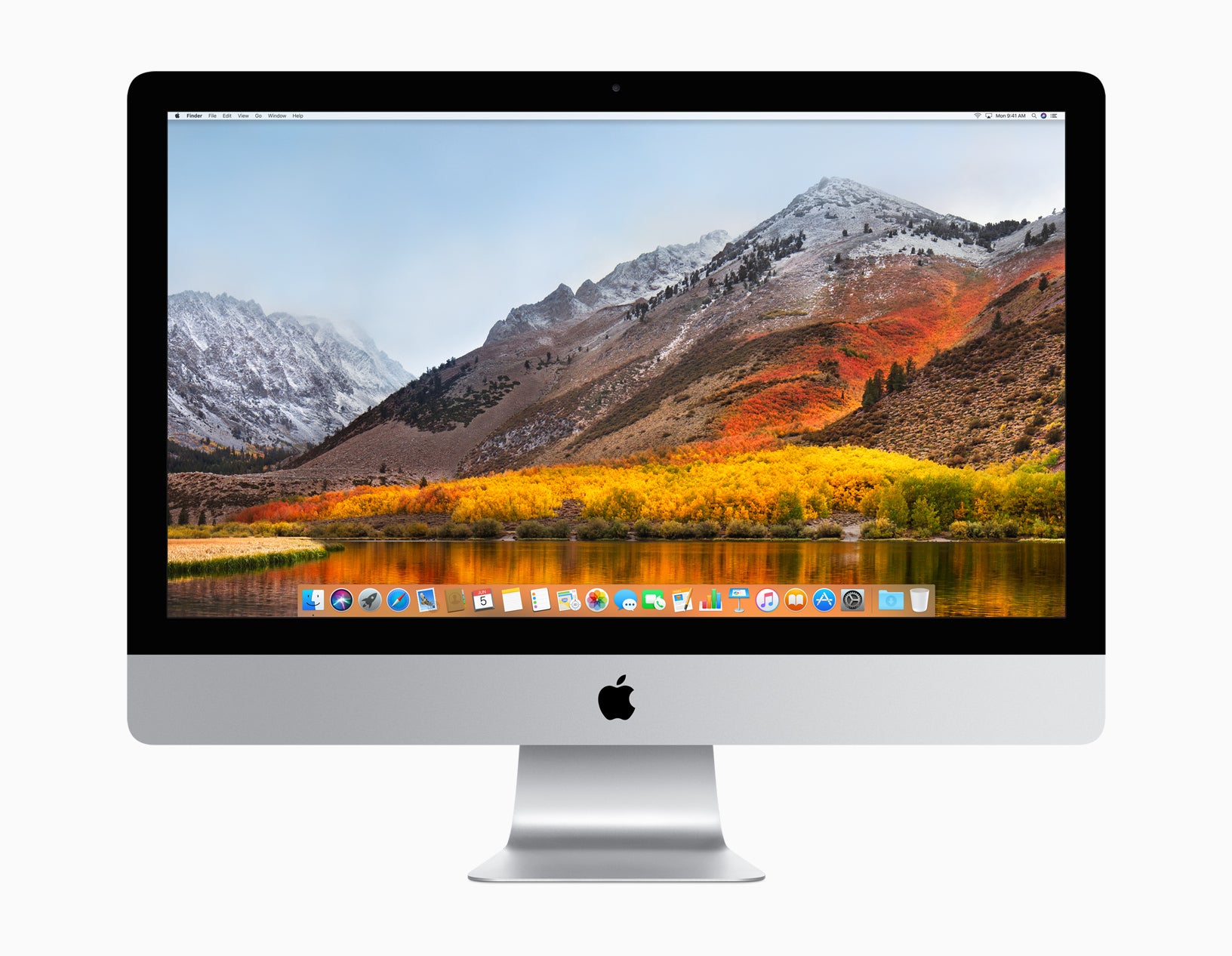 Get psyched, Mac fans! It's that time of year again, and a new, free upgrade to your operating system is on its way from Apple (AAPL).
Yes, Apple will unveil new machines this season, including the iMac Pro: the most powerful Mac ever made. Dark gray metal, 5K screen, an Intel Xeon chip with up to 18 cores, 128 GB RAM, 4 terabytes of solid-state storage, and a 10 GB Ethernet jack. $5,000 and up. A truly monster machine—and yet it's not the long-awaited update to the Mac Pro; that's coming, too, Apple says.
No, the Mac OS High Sierra is coming to all of us, even with older Macs. The name suggests exactly what it is: a set of refinements to the current Mac OS, called Sierra.
What you'll soon discover is that (a) it's a whole lot of miscellaneous, and (b) it's a lot of stuff that's also coming to iOS 11 on the iPhone next week.
Still, there's a lot of useful stuff. Here's what you can look forward to.
Safari
Apple has continued to work on Safari, its web browser—and says that the new version will be the fastest desktop web browser in the world.
It will also use less power. Apple claims that you'll be able to watch Netflix (NFLX) for two hours longer in Safari than other browsers.
Maybe even more thrilling to the world's internet surfers (and less thrilling to advertisers), Safari will be able to auto-block auto-play videos. Now, no video will begin playing unless you click it. (You can grant certain sites permission to autoplay every time, if you like.)
That's not the only way Safari will frustrate advertisers. Apple says that "Safari now uses machine learning to identify advertisers and others who track your online behavior, and removes the cross‑site tracking data they leave behind."
This is cool, too: You can create different viewing settings for different sites. You might like the New York Times site to appear with larger text, ad blocking turned on for Dilbert.com, and so on. (Page zoom, location services, notifications, and ad blockers are among the settings memorized for each site.)
And if you like the Reader view—which hides all ads, navigation stuff, blinking stuff, competing colors and fonts—you can now tell Safari to use it for everything. Every time you open an article that works with Reader, it pops into that format automatically. You end up with far fewer migraines from just trying to surf the web.
Apple File System
The file system is the underlying software that organizes all your documents, photos, mail, and so on. The one driving the Mac is now 33 years old.
So the big-ticket item underneath Mac OS High Sierra is the Apple File System, developed for the new era of solid-state drives and increased security threats.
All of this is probably very satisfying to programmers. But you, the average person, will probably notice only a couple of changes: First, when you duplicate a file or folder, it happens instantly.There's no progress bar, no wait. Second, getting the size of a folder is also instantaneous.
Photos
The Photos app has received a lot of work. Now, the left side has an ever-present sidebar, showing your photo groups. A new Imports view shows not just the latest batch of imported photos, but the batch before that, and the batch before that, and so on.
You can now filter your view by Favorites, photos you've edited, only movies, only stills, and so on. The Faces feature, which knows who's in each photo, has been improved, and the face-categorizing you've done on the Mac gets auto-synced to your phone.
New editing tools bring Photos ever closer to Photoshop. You can now manipulate the Curves of a photo's histogram, or edit only the reds (for example) in a photo. And, inevitably, there are now Instagram-style filters
["Source-timesofindia"]