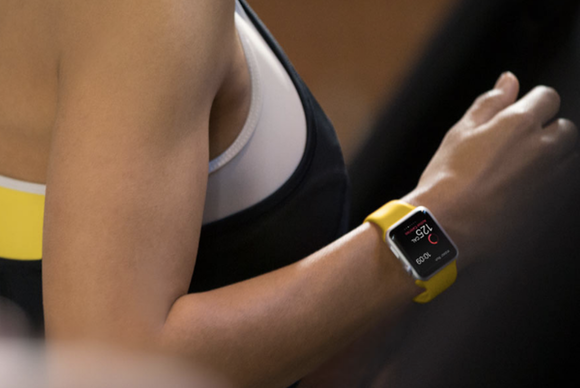 Many garments were rended and much hair torn last week over a report inBloomberg that the next version of the Apple Watch would not arrived with cellular networking.
Setting aside some of the questions about the reporting of that story and Apple's development timelines, allow me to share with you my nuanced, carefully considered, and thoughtful reaction to that news: meh.
Look, I get it: the ability to have your Apple Watch connected no matter where you are and let it function untethered from your iPhone seems like a nice addition. And I'm sure Apple will get there some day, but there are a few reasons why I think this is much ado about nothing.
Power hungry
Let's start with the engineering challenges. A cellular radio takes up a few things that the Apple Watch is already precious short on: space and power.
In terms of space, the Apple Watch is already a marvel of engineering. Look at all the stuff that's crammed into it: an integrated computer with processor, RAM, Wi-Fi and Bluetooth radios, sensors, flash memory, NFC, gyrometer and accelerometer, plus the Taptic Engine, battery, speaker, microphone, and so on. There's not a micrometer of space wasted. But if there's one thing we know about Apple's philosophy, it's that you can always aim to make devices thinner and lighter.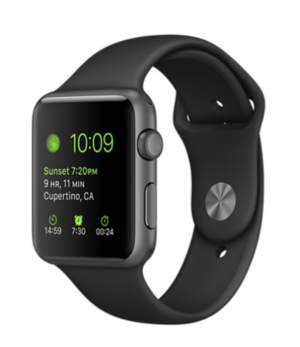 But throwing in a cellular radio means sacrificing space somewhere—especially if you want to make a thinner device already. The biggest thing in the Apple Watch? The battery…which you're going to need to power said cellular radio. This is engineering, not magic: a trade-off needs to be made somewhere.
Speaking of the battery, Apple's already admitted that it was perhaps a bit too conservative when it came to power management in watchOS 1 and is ready to sacrifice a bit of that in favor of better performance in watchOS 3. But a cellular radio is a power hog—just look at how much longer your iPhone battery lasts in airplane mode.
Could Apple do some clever power management here, such as only activating the cellular radio when you're out of range of your iPhone and not by any Wi-Fi networks? Sure, and I'm certain that when the time comes they will. But that leads into my next point.
The Apple Watch stands alone
I know a lot of people who've forgone their Macs for an iPad. And I know people who travel with only an iPhone, especially for shorter trips. But I don't know anybody who's ready to venture out for any more than the shortest trip with their Apple Watch alone. (I accidentally left my phone at home when I went to pick up food from the Thai restaurant around the corner last night, and that was about as far as I'd want to go.)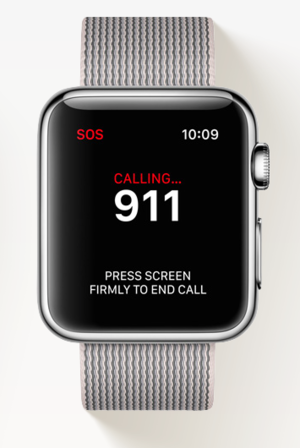 Even were the Apple Watch to have cellular networking, I don't think that would change the calculus too much, just because of the watch's design. First of all, the screen size: it's not bad for reading some text messages, but have you ever scrolled through a long email on that display? It's not exactly a pleasant reading experience.
Likewise, replying to messages. Dictation is pretty good, but it's time-consuming, and editing it is a pain. In iOS 10 you'll have the option to scribble answers with your finger, one letter at a time, but it's not a particularly fun way to craft a lengthy missive either. How long do you really want to spend holding up your wrist and tapping on it?
It's going to take some bigger revolutions in displays and input methods before the Apple Watch is ready to be your only computer. Cellular networking is only one very small piece of the puzzle.
All about priorities
Will the Apple Watch get cellular networking eventually? Sure. But when Apple's working on a device, it's always a matter of priorities—and right now there are things that are higher up on the list.
Of all the rumors for hardware additions, the one that seems to crop up most frequently is GPS. Given the many fitness applications, that seems plausible, since it would let you leave your phone at home while still plotting your running routes. It does however raise a couple of questions for me, not least of which that most of Apple's GPS-enabled devices have historically used a system called Assisted GPS, which takes advantage of cell tower information to help with location. GPS alone can take upwards of 30 seconds to lock on; that's why when you open Maps, Find My Friends, or another location-based app, you see a big circle before you see the precise dot of your location. And, of course, GPS can be power hungry too.
New features aside, I'd imagine much of what Apple's looking to get out of the Apple Watch 2 is a more polished experience, better performance, a longer lasting battery, and perhaps a thinner case, though I wouldn't bet on it. I wouldn't be shocked if the company also attempted to beef up the device's water resistance to something closer to waterproof.
In the end, the next Apple Watch will be about refinement, no less so than the iPhone 3G or the iPad 2. Cellular networking? Well, that's just a distraction.
[source :-macworld]