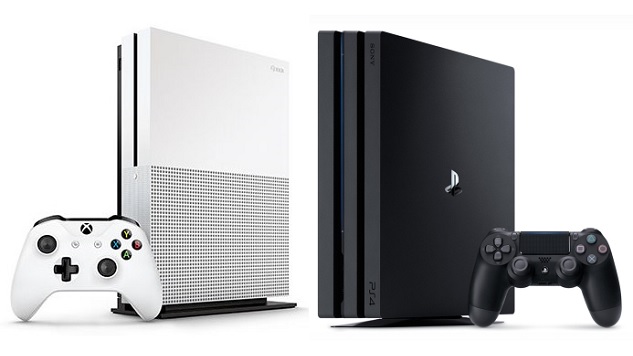 Videogames and videogame systems made the best gifts when we were young because we could never afford them ourselves. They still make great gifts today because we could never afford to buy everything we'd want for our rigs or entertainment centers. From the best new PC gaming tech, to the new 4K-ready consoles, to fun toys and collectibles, let Paste help you sort through all the options to find the best gaming gifts for your friends and family.

Souped-up Consoles
Maybe you know somebody looking to get their first current generation console. Maybe there's a special AV perfectionist in your life who always has to have the biggest and most powerful tech on the market today. The PlayStation 4 Pro and Xbox One S would be a smart buy for either of them. These new consoles aren't the next full generation of Microsoft and Sony hardware, but upgraded versions of the current systems targeted for 4K TVs and high dynamic range video. If you want the best possible graphics and picture clarity when playing Uncharted 4 or Gears of War 4 or all manner of other games with numbers in their titles, these are the boxes that would make that possible.
The PlayStation 4 Pro is the more powerful of the two, with a significant boost over the original PlayStation 4. It lets you play many of your existing games natively in 4K resolution (unlike the Xbox One S, which only upscales games to 4K), and theoretically it can improve framerates more consistently than the Xbox One S (although certain games have curiously been known to have slightly worse framerates on the PlayStation 4 Pro than the standard PlayStation 4). It's also more future-proof than the Xbox One S, especially since Microsoft has already announced a more direct PlayStation 4 Pro competitor nicknamed Project Scorpio, which will be out in 2017. The Xbox One S can play 4K Ultra HD Blu-rays, though, something the PlayStation 4 Pro oddly can't do. There's also an Xbox One S bundle that comes with Battlefield 1, if you want to hit the ground running with one of the year's more interesting shooters.
Like most console decisions, this will probably come down to which exclusive games your loved one is more into. If they tend to like Sony's first-party games more than Microsoft's, the PlayStation 4 Pro is probably the safer bet. If they're huge Halo and Gears of War fans, shoot for the Xbox One S, but know they might wind up wanting to upgrade again to Project Scorpio next year. Either way, if you're willing to drop this much money on a gift for somebody, you clearly love them a lot.
Virtual Reality
Computer-centric VR headsets like the Oculus Rift and the HTC Vive are so cost prohibitive that it's hard to recommend them today. You'd have to spend several hundred dollars for the headsets on top of over a grand for a computer powerful enough to run everything. The more economical options are the Samsung Gear VR, which was co-developed by Oculus and requires a Samsung smartphone (such as the Galaxy Note or the Galaxy Edge, and hopefully not one of the explosive ones); the brand new Google Daydream, the Android-native successor to Google Cardboard; and PlayStation VR, which requires a PlayStation 4.
The smartphone options are relatively cheap and easy ways to explore virtual reality, but if your loved one owns PlayStation 4 and wants to completely dive into the VR ocean, PlayStation VR is the best all-around option on the market. It easily plugs into your console and already has a decent library of games despite only being a month old. Its performance is also improved when played on a PlayStation 4 Pro. If you want to read more about it, check out our coverage.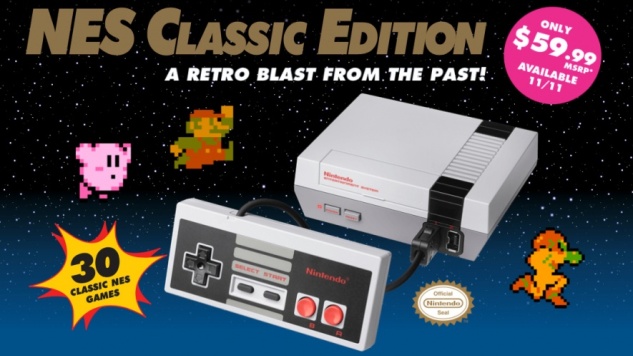 The NES Classic Edition
Nintendo's plug-and-play nostalgia machine has become one of the hottest gifts of the season, and for good reason: even if you didn't live through the NES-ruled late '80s, these 30 games are still some of the best and most important ever made. And although some have blanched at the $60 price point, that's still significantly cheaper per game than buying these through the Wii U's Virtual Console. It's also incredibly simple to play: all you have to do is plug it directly into your TV and you're set. If you need more info, read our other coverage on the NES Classic.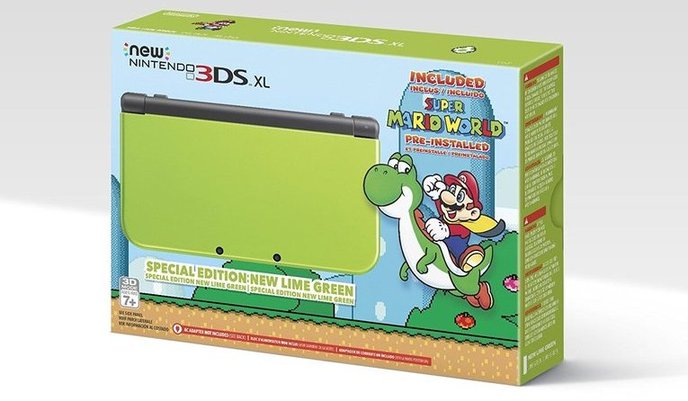 Amazon's Exclusive 3DS XL Bundle
The NES Classic Edition isn't Nintendo's only play for Christmas. They've also released a new 3DS XL bundle that's exclusively available at Amazon. The lime green handheld comes with Super Mario World preloaded, so it even offers up a tiny bit of that nostalgic glow that the NES Classic is built on. If you haven't snapped up Nintendo's latest portable yet, or just want it in a new color with one of the greatest games ever made baked right into it, here's a good opportunity.

A New Gaming Keyboard
Buying core gaming accessories as a gift can be a dicey endeavor. Nonetheless, it's hard to go wrong with a mechanical keyboard. The clean response of the keys reduces pressure on the hands, wrist, and fingers and the soothing click-clack sound produced by typing is relaxing and pleasant. Gaming mechanical keyboards also feature a number of additional ports for other accessories like the headset and mouse, with programmable hot keys for combat shortcuts, and backlighting for optimal visibility.
The Razer BlackWidow Chroma is one such keyboard, featuring Razer's Mechanical Switch technology for a quick, crisp key response, additional USB ports and headphone/mic jack, and fully programmable keys with five additional gaming keys. It also has one of most appealing backlighting schemes in the business, with a range of 16.8 million available colors which can be set to various configurations, including an FPS setting that highlights important keys in control scheme to improve response time. The rainbow setting alone is worth the $169.99 asking price.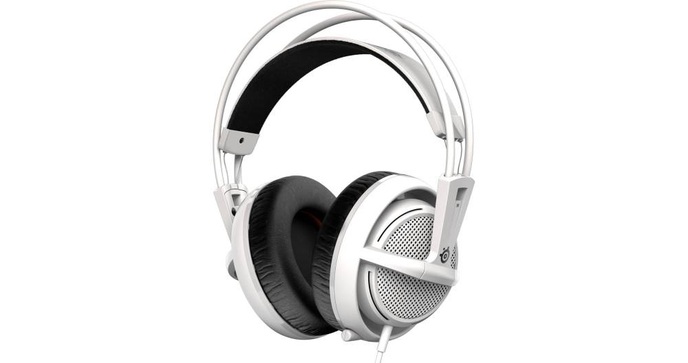 A New Gaming Headset
When it comes to gaming headsets, the most important aspect is pressure: that is, how much pressure the headset applies on the ears and head, and how light they feel after repeated gameplay. One of the most popular and enduring series of headsets is the SteelSeries Siberia. With a range of models and prices, the gadgetry and fancy doo-dads on each will vary, but even at its cheapest, the Siberia 100, the player experiences clean, quality audio delivered comfortably, with the additional benefit of a retractable, multi-directional mic. The best bang for your buck will be the Siberia 200, available in several colors and described as one of the finest headsets in PC gaming. There are also some models out there that feature licensed themes like Fallout 4, and others that are compatible both with PC and consoles, making this one of the better items you can get for a videogame fan, period.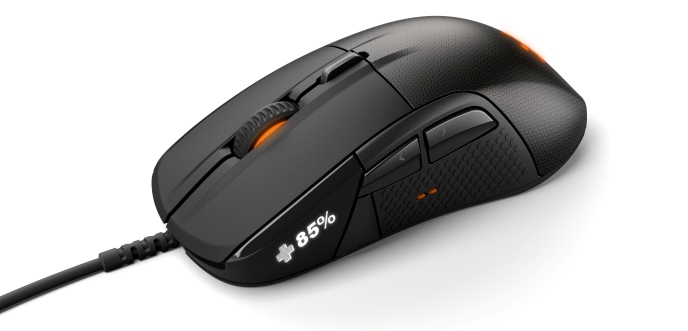 A New Gaming Mouse
The selection of gaming mice, as with a keyboard, depends a lot on a player's preferences. What an FPS player might purchase, a MOBA player might find unsatisfying. Nonetheless, it's hard to beat the SteelSeries Rival. Like their Siberia headset series, the Rival comes in many models, all of which have a soft finish, customizable buttons, and textured gripping on the sides. Some will even let you customize some of the performance factors like acceleration. The latest, however, the Rival 700, will allow the player to set vibrating alerts for specific conditions with a variety of patterns to use for each, so that the player can "feel" when they are out of ammo or low on mana. It also has a side panel display for stats like shot accuracy and headshot kills and swappable faceplates, one of which has an anti-sweat finish, to put the finishing touch on player performance. At $100 it's a bit pricier than some of their models, but really, you can't put a price on efficiency.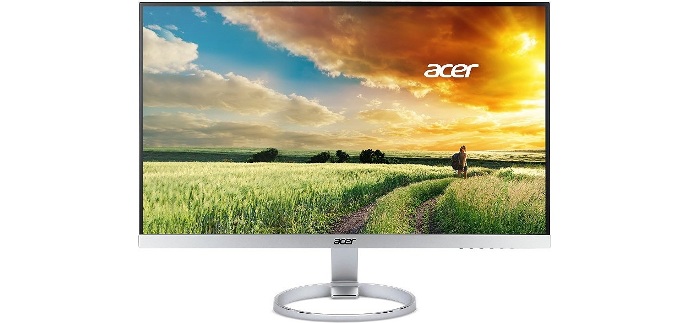 A New Gaming Monitor
Curved gaming monitors are all the rage, and with their ability to extend an in-game field of view to the absolute limits of human peripherals, it's no wonder. One of the best on the market right now is the 34" ASUS Swift PG348Q, which not only has a resolution of 3440 × 1440 but also features Nvidia G-Sync technology for optimal frame rate adjustments, together creating a superior visual experience. It also has an EyeCare mode that reduces blue light, and, hopefully, the strain on the player's eyes. At $1300, it's still a strain to the player's wallet, so if you're on a budget and still need a monitor, try the Acer H277H. It offers a wide screen at full resolution for $270 and is great for both everyday and gaming use.

The Latest Crop of Skylanders, Amiibos and Lego Dimensions Toys
The toys-to-life world took a surprising hit in May, when Disney announced the immediate cancellation of the market-leading Disney Infinity line. Skylanders, Lego Dimensions and Nintendo's Amiibos are still kicking, though, and they all have new toys out for 2016.
Skylanders: Imaginators launched with a new game and a full line of new figures in October, for the first time letting players create their own playable Skylanders. Lego Dimensions has added two new story packs based on the new Ghostbusters film and Fantastic Beasts and Where to Find Them; these include new characters and vehicles and six new levels apiece, set in their respective worlds. There are also new level and fun packs based on Harry Potter, Sonic the Hedgehog, Adventure Time, Gremlins, E.T. and more. And Nintendo's latest Amiibos interact with the 3DS game Mario Party: Star Rush, and features a variety of Mario-related characters, including the first figures for Waluigi, Daisy and Boo. Skylanders is consistently one of the best platformers every year, and Amiibos and Lego Dimensions figures make great collectibles even if you don't play the games associated with them.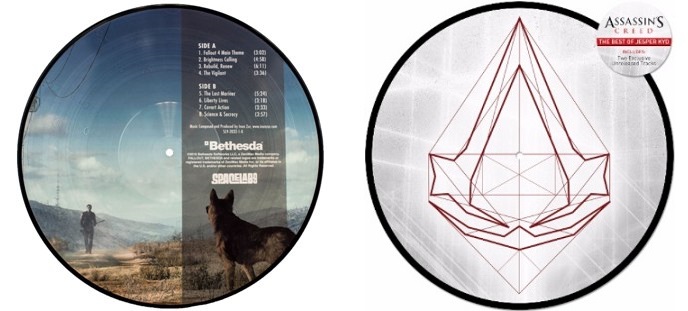 Vinyl Game Soundtracks from SpaceLab9
SpaceLab9 is a record label that specializes in limited edition vinyl runs of soundtracks from games, movies and TV shows, and they've had a big year in 2016. In June they released a six LP box set featuring all 65 tracks from Inon Zur's Fallout 4 score, which would make a beautiful addition to any Fallout fan's record shelf; there's also a special edition single-volume picture disc with eight of the game's best tracks. Earlier in the year they issued a compilation of classic cuts from the first ten Mega Man games. Their latest game release is Assassin's Creed: The Best of Jesper Kyd, a picture disc that features Kyd's work from the first four Assassin's Creed games. If you know anybody who's as into record collecting as they are videogames, these would make great gifts.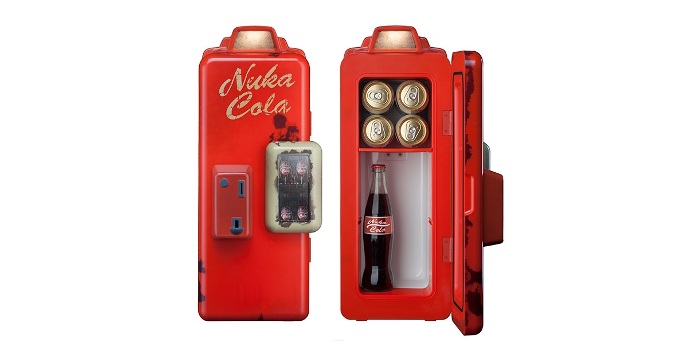 Fallout 4 Mini-Fridge
No gaming den is complete without a mini-fridge, 'tis true. But how about a Fallout 4 themed mini-fridge, designed to look exactly like one of the full sized units from the game? Currently in pre-order, the mini-fridge stands at 22" tall x 9" wide x 10 1/2" deep and will set you back $150. And while it doesn't operate like a vending machine and won't accept your bottle caps, it does have enough room to store a dozen 12 oz. cans. How many old-fashioned bottles of soda is that? Find out when the fridge ships in mid-December.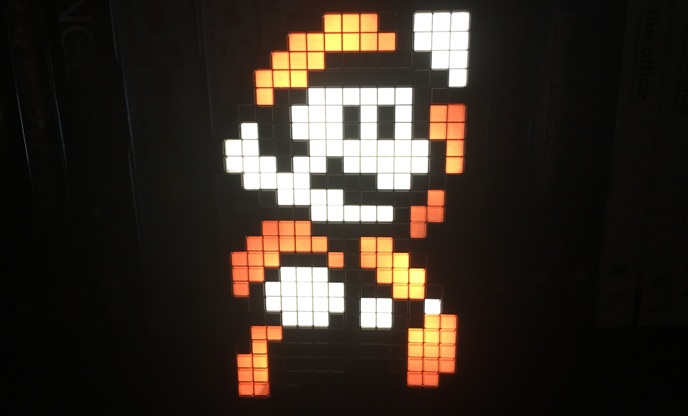 Pixel Pals
Perfect as a nightlight or a knickknack for your desk or bookshelf, Pixel Pals uses some of your favorite videogame characters to shine a tiny light on your life. Stylized like the kind of retro sprites you can find in the NES Classic Edition, these little light-up displays would make a great gift for anybody who loves Mario or Mega Man or would be thrilled by an 8-bit spin on Fallout's Vault Boy.
[Source:-Paste]