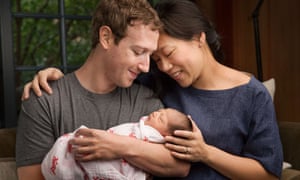 From the shadowy image of your 12-week scan to the "cute" but highly embarrassing pic taken while naked in the bath, if you are growing up in the age of social media you will likely find photographs of yourself floating about online. And you won't have been asked your permission to share.
In a piece for the Guardian's Weekend magazine on Saturday, schoolchildren in east London told Paula Cocozza that they had concerns about consent, their reputation, and parental invasions of privacy. Even small things could prove divisive, one of the youngsters saying: "One day my hair was all raggedy, sticking up all over the place, and my auntie put it on Facebook. I was so embarrassed I cried."
We'd like to hear from you if you are over 16 now and have experienced this. Do you have parents who are keen to show how proud they are of you on their Facebook or Instagram feeds? Do you mind? Do you think they have thought about the repercussions for you in the future? We'll use some of the most interesting responses in an article here.
Perhaps you are a parent and have thought carefully about whether or not to share images of your children on social media? Maybe you feel it's your choice alone to make? If so, you can also get in touch via the form below.
You do not need to provide your real name
File uploads may not work on some mobile devices.
This will be kept confidential but we may contact you to ask you to contribute to our coverage.
[Source:-The Guardian]