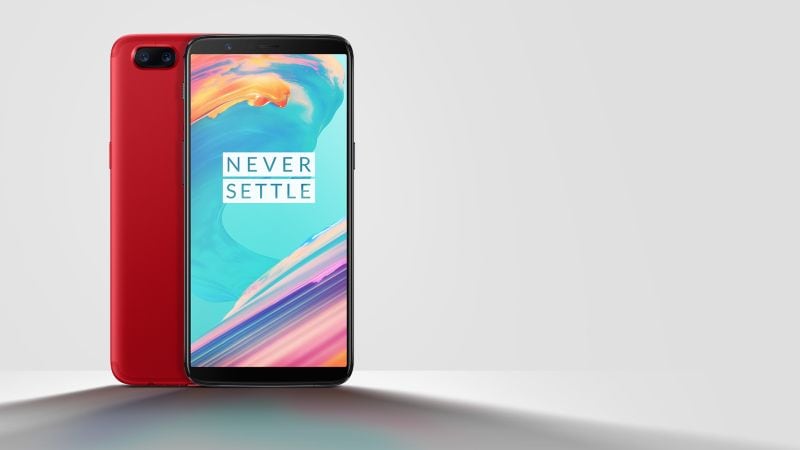 HIGHLIGHTS
No support for Widevine L1 certification that enables HD streaming
YouTube HD streaming not affected by the certification
The phone's specifications are more than capable to support HD viewing
The OnePlus 5T, one of the biggest smartphone releases this year, has a rather unusual omission. The smartphone cannot stream HD content from streaming platforms like Netflix, Amazon Prime Video, Google Play Music, and most other services.
This surprising revelation comes after a user posted on the official OnePlus 5T forum that the phone does not have Widevine L1 Certification, which is required to be able to access HD content from DRM protected websites including Netflix, Amazon Prime, and the likes. The user also noted that YouTubestreaming is not affected by this omission.
The OnePlus 5T currently supports Widevine L3 certification, which is only capable of allowing standard definition (SD) streams on the smartphone. It is rather astonishing as to why OnePlus, now a big name in the mobile phone market, missed out on such an essential feature in a flagship smartphone. The OnePlus 5T, with stellar specifications like 6GB RAM, a Snapdragon 835 processor, and a full-HD (1080p) display, is more than capable of handling HD streams from video streaming platforms as far as specifications are concerned.
A company spokesperson confirmed to The Verge that both the OnePlus 5T and its predecessor, the OnePlus 5, are unable to stream video higher than SD resolution on Netflix and Amazon Prime Video, adding a future update for the OnePlus 5T will enable Widevine Level 1, but did not offer any other details.
This is not the only issue that the OnePlus 5T is plagued with. Owners of the phone who use Snapchatfor taking photos and videos are facing a rather unusual bug; the camera zooms in 2x, when the app is opened, preventing the user from taking normal snaps. OnePlus claims to have fixed the issue from its side but Snapchat is apparently still to address it in its latest update.
OnePlus recently announced a Star Wars Limited Edition of the OnePlus 5T that is supposed to go on sale in India starting December 15.
["Source-gadgets.ndtv"]