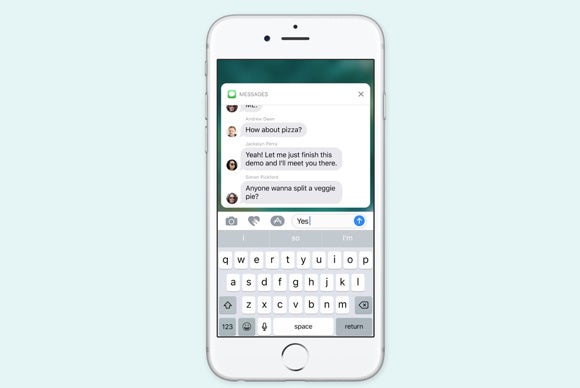 We're starting to sense a pattern here. Last week, Apple released an iOS 10 beta. On Friday, Apple updated the beta again, so maybe we're in for Friday updates. In any case, iOS dev beta 8 and Public Beta 7 is available for download.
Before installing any OS update, back up you data first. To get the update, go to the Settings app and run Software Update on your iOS device. If you're not a developer, the only way you can get the beta is to join the Apple Public Beta Program.
Apple also released tvOS beta 7 to developers.
This is a good opportunity to remind iOS 9 users to update their iOS. The 9.3.5 update has important security patches. Apple told Ars Technica that the same security patches were including in iOS 10 dev beta 7/Public Beta 6.
What's new with iOS 10? Find out by checking out the articles below.
10 features to try first in the public beta of iOS 10
What iOS 10 reveals about the future of the iPhone
5 hidden iOS 10 features that are instant game changers
5 iOS 10 features to boost your iPad productivity
How iOS 10 powers machine learning while protecting your privacy
What iOS 10 can tell us about the new iPhone
Why iMessage in iOS 10 is too much and yet not enough
What happened to Apple Music in iOS 10?
Swift Playgrounds guided tour: Learn to code on your iPad with iOS 10
[source :-macworld]