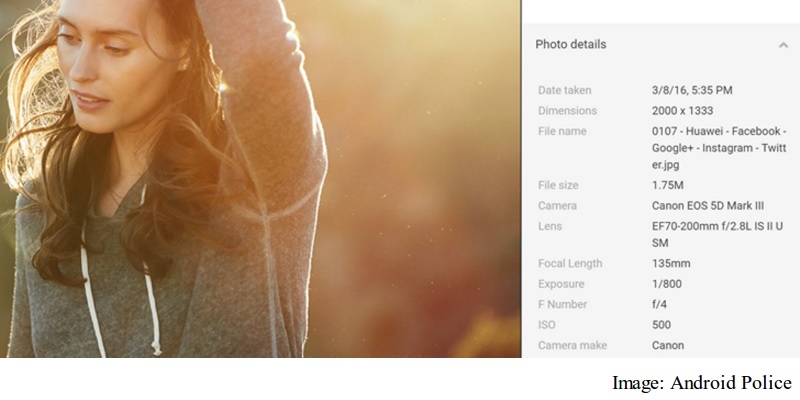 HIGHLIGHTS
Pic's EXIF data on Google+ reveals picture taken by professional camera
Huawei says wanted to "inspire" its community through the post
Company apologises and says never intended to mislead customers
Huawei posted a picture (seen above) few days back on Google+ with the caption that said its smartphone P9's dual Leica cameras "make taking pictures in low light conditions like this a pleasure." The image seemed impressive and with great detail especially for a smartphone camera.
As it turns out, it was too good to be true after all.
From the caption, it seemed pretty clear that the company was insinuating that the picture was taken by the camera on its smartphone Huawei P9, despite not really saying so. However, there was equipment worth around $4,500 (roughly Rs. 3 lakhs) behind taking the picture.
Google+ keeps the EXIF data – which includes the camera name and model – for any photo uploaded on the site and it was noted by Android Police's David Ruddock that the photo was taken from a Canon EOS 5D Mark III with EF70-200mm f/2.8L IS II USM lens that together cost around $4,500.
After Ruddock highlighted the issue, the company removed the picture from social networking websites and responded by saying:
"It has recently been highlighted that an image posted to our social channels was not shot on the Huawei P9. The photo, which was professionally taken while filming a Huawei P9 advert, was shared to inspire our community. We recognise though that we should have been clearer with the captions for this image. It was never our intention to mislead. We apologise for this and we have removed the image."
If a company heaps praises about its smartphone's camera and posts a picture along with it, the picture is bound to be associated with the smartphone. Even though Huawei claims it was a case of mix-up, it is hard to believe that the marketing team was not trying to pass off the pictures as taken by P9's camera setup
[source :-gadgets.ndtv]