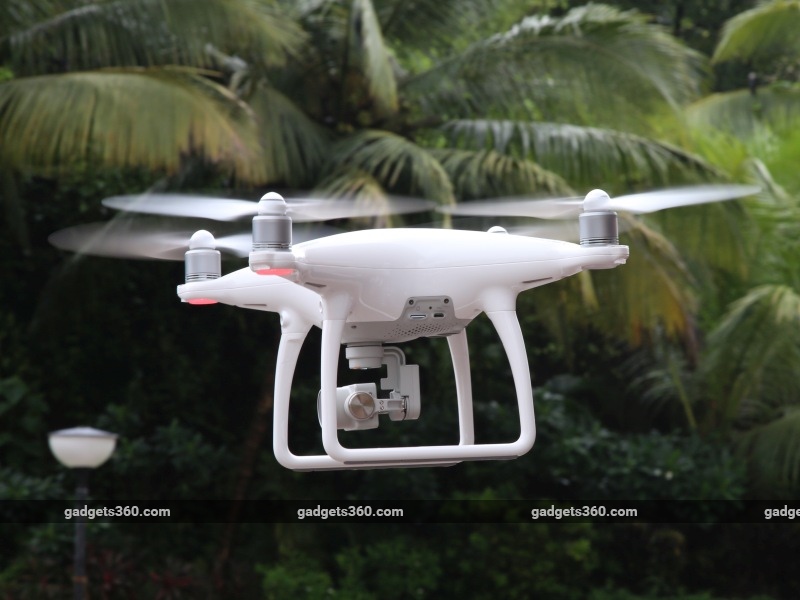 HIGHLIGHTS
DJI Phantom 4 is priced at Rs. 1,21,000 (plus taxes)
Osmo RAW is priced at Rs. 3,00,000 (plus taxes)
Both devices are officially distributed via AVCS Systems
DJI has announced the India availability of the Phantom 4 drone and its Micro Four Thirds (MFT) handheld camera called the Osmo RAW. The products will be available via AVCS Systems India Pvt. Ltd. and is priced at Rs. 1,21,000 (plus taxes) for the Phantom 4 and roughly Rs. 3,00,000 (plus taxes) for the Osmo RAW. AVCS will also handle after sales service for all DJI products.
The company launched the Osmo back in November, which featured the Zenmuse X3 camera and now, the Osmo is available with the Zenmuse X5 series which includes the X5 and the X5R. This series brings a Micro Four Thirds sensor to the table along with interchangeable lenses and the ability to shoot uncompressed 4K video (on the X5R). The Osmo RAW also features a built-in 512GB SSD to storing your uncompressed video footage. The X5R gimbal can be fitted to the Osmo's handgrip and is compatible with a variety of lens from Olympus and Panasonic.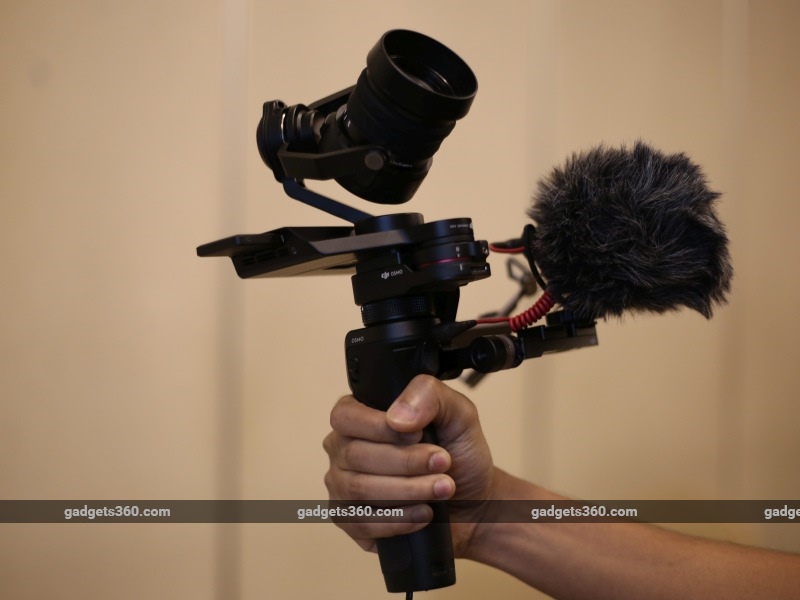 The Osmo RAW draws quite a bit more power as compared to the standard Osmo so if you want longer time-lapse shots, it's possible to feed power from drone's battery pack through an adapter or you can even stack a bunch of such battery packs for extended battery life.  More features like burst shooting, 360-pans, etc can be configured via the DJI Go app.
The Phantom 4 is easily one of the coolest drones in the market, and it's a lot of fun to use. The latest version comes with new features like Vision Positioning System which helps keeps the drone stable when flying outdoors; obstacle avoidance allows it to detect and manoeuvre around obstacles in its path; TapFly mode lets you simply tap on the live view to tell it where to go and ActiveTrack will lock onto the subject your select and always keep it in the centre of the frame.
The Phantom 4 also features a camera capable of 4K video; continuous flight time of 28 minutes; push-and-release propellers; customisable remote and dual compass modules for more accurate flight data.
[source :-gadgets.ndtv]