Xiaomi has been teasing the 'global launch' of a new smartphone next week, with an event being held in New Delhi on Tuesday, September 5. Past teasers have pointed to a 'flagship dual camera' smartphone, and the most recent such offering from the company was the Xiaomi Mi 5X, making it the prime candidate for launch. However, Xiaomi on Thursday shared a new teaser that appears to confirm the smartphone will be from a new series entirely, pointing either to a brand new device entirely. The teaser also reawakens speculation about the recently rumoured Mi 5X-inspired Android One smartphone from Xiaomi, carrying forward the dual rear camera.
As we mentioned, Xiaomi on Thursday shared a new teaser for its 'global launch' on Tuesday, and while it retains the 'flagship dual camera' hashtag, it now adds the line, "Introducing a new series by Xiaomi." This implies the new smartphone that's being launched will have a different nomenclature from Xiaomi's current crop of Mi or Redmi series of smartphones.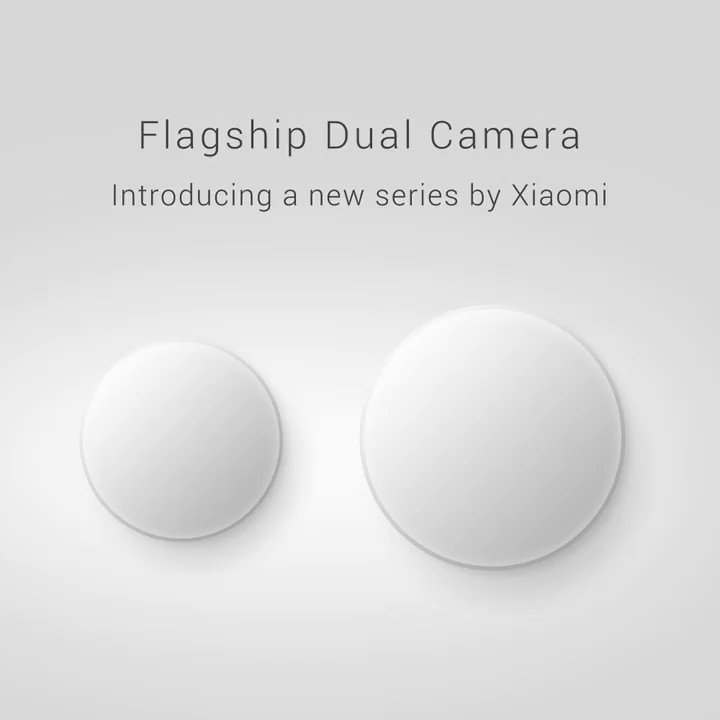 Last week, a report by reliable Indonesian website Krispitech claimed Xiaomi was working with Google to develop an Android One smartphone that was called the Xiaomi A1 and was inspired by the Mi 5X dual camera smartphone. This all fits in very nicely with the teasers thus far. While the Krispitech report points to the Xiaomi A1 name for the rumoured Android One smartphone from the Chinese smartphone maker, a more recent report indicates the smartphone will be named the Xiaomi Mi A1 and will sport a full screen display. We'll have to wait and see. Fortunately for us, that wait won't be too long.
To recall, the Android One initiative by Google was meant to provide affordable, certified, stock Android smartphones to users in emerging markets coupled with the promises of smooth performance and quick updates. While the initiative has fizzled out in countries like India, with no major manufacturer having launched a new Android One smartphone in quite a while, companies like Japan's Sharp and Spain's General Mobile have still been releasing such devices. It remains to be seen just how well the combination of Xiaomi's affordable but sturdy hardware and Google's smooth stock Android interface will capture the market. It will certainly obviate one of the biggest complaints with Xiaomi smartphones – the lack of frequent Android version updates.
["source=gadgets.ndtv"]