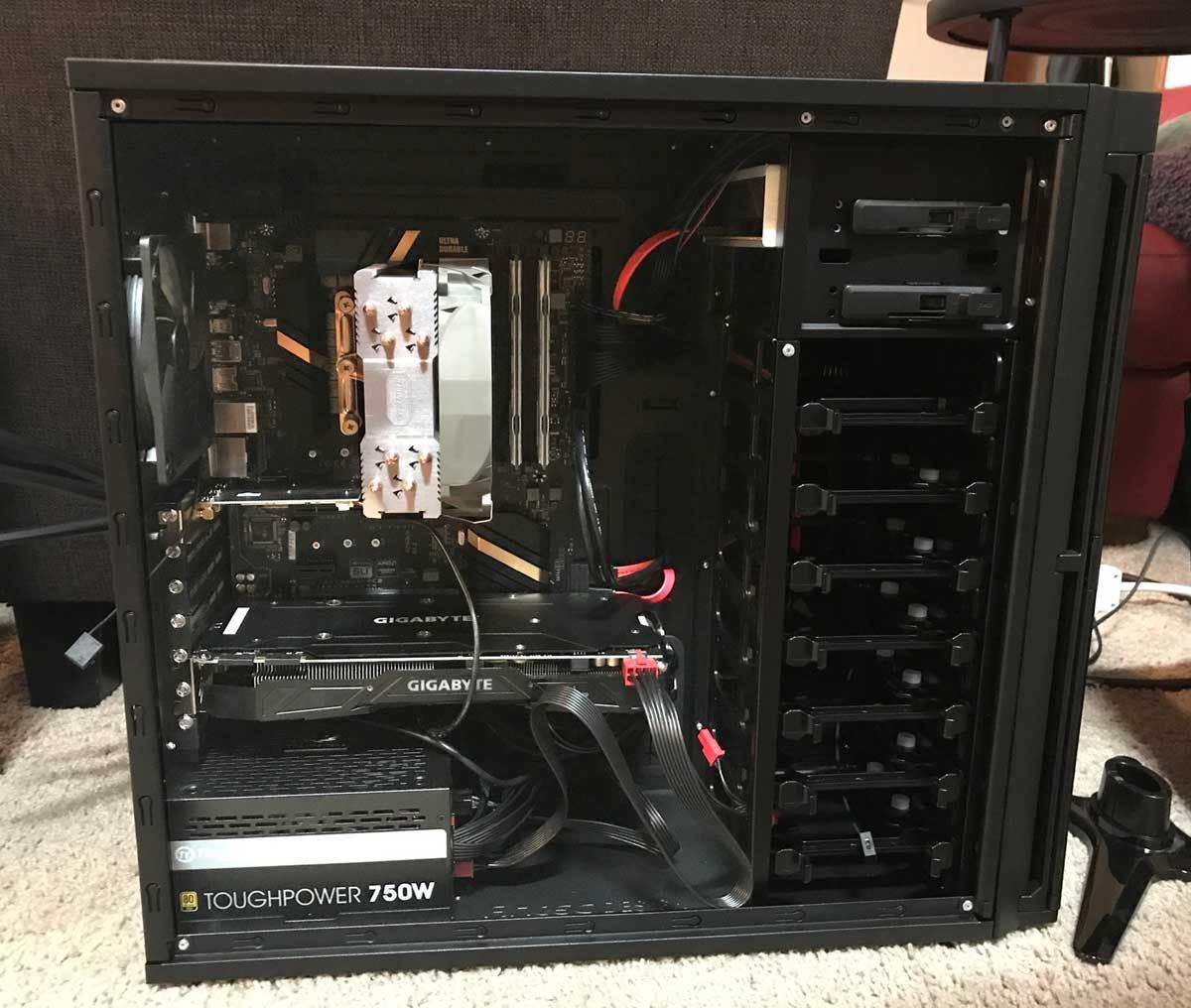 Fellow Macworld contributor Kirk McElhearn recently built a mini Hackintosh; that is, a generic PC styled like a Mac mini, on which he installed and ran macOS. This is a road I've gone down myself, way back in 2008, when I built my Frankenmac. As Kirk was building a relatively low-end Mac clone, and as Apple has ignored the high-end Mac Pro for so many years, I thought it'd be interesting to build a new high-end Frankenmac.
TABLE OF CONTENTS
Why build a Hackintosh?
Motherboard
Processor
Memory
Graphics
SHOW MORE
Why build a Hackintosh?
My current machine is a late 2014 5K iMac, and while it works well for most tasks, it really suffers when I pursue my avocation: Flying the X-Plane flight simulator. Frame rates can vary from decent to slow, and the iMac's fan ramps up nearly as soon as I launch the simulator. In the end, the simulator is what really drove my desire to build a new Frankenmac: I wanted a machine that could run X-Plane really well, without a screaming loud fan, and hopefully be used as my iMac replacement (at least until the "new new" Mac Pro is released).
The key to this project was Nvidia's announcement of Pascal drivers for the Mac. This meant that I could put in a leading-edge video card—one of the GeForce GTX 10 series cards. These cards will easily outperform (in games, at least) anything in any Mac that Apple currently ships.
I won't provide as much detail as did Kirk, but here are the components I used.
[Source"timesofindia"]