Popular game-streaming platform Twitch officially launched its first desktop app on Thursday, allowing Mac users to enjoy all the features of the existing web-based platform within a standalone native application.
Based on the CurseForge platform acquired last year, the Twitch Desktop App lets users watch live streams, clips, and video on demand, all while chatting with fellow gamers. Plus there's a new Friend Sync feature that promises to help users find friends "across the creator-verse".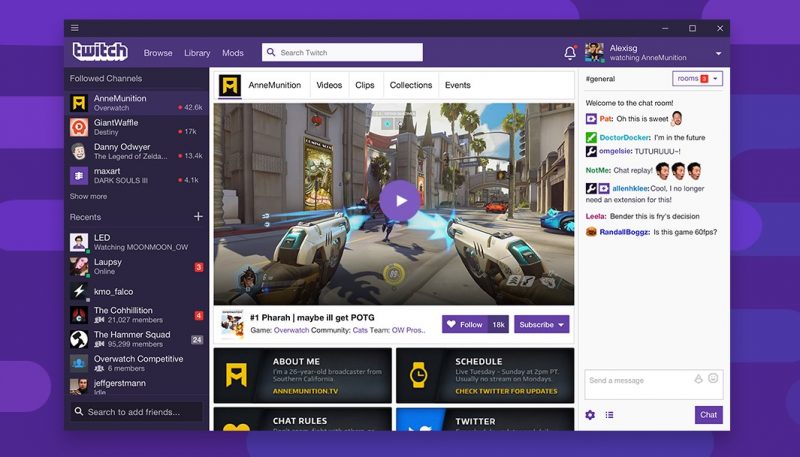 In addition to private messaging, Twitch on Mac supports voice and video calls, indicating a clear bid to compete with rival platform Discord, which began testing a new video chat feature yesterday. The app also supports thousands of game add-ons made by the modding community, as well as in-game overlays so users can manage calls without needing to switch between windows.
The desktop app also includes the Dark Mode recently introduced in the mobile version, making watching streams in low light environments easier on the eyes. Amazon-owned Twitch is also promising a cloud storage feature in the near future that will allow users to access their data remotely.
[Source"cnbc"]